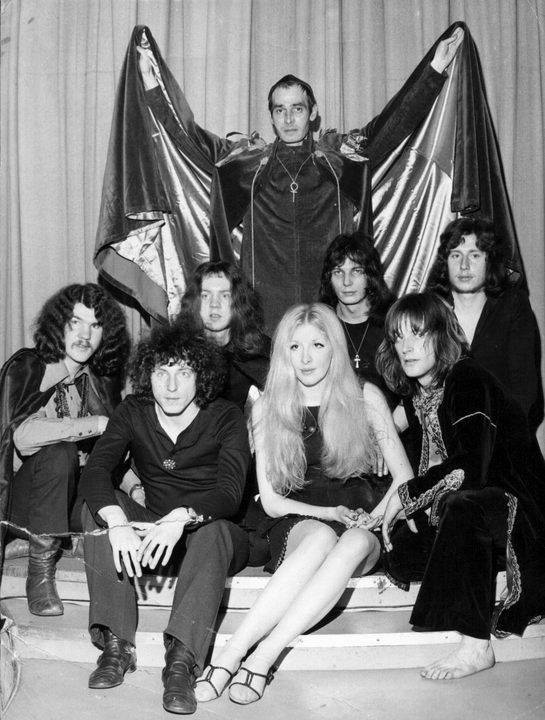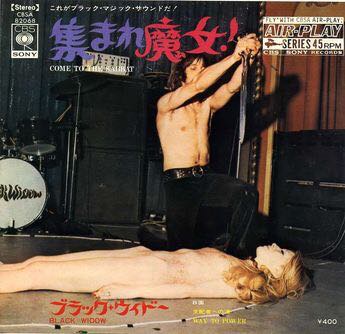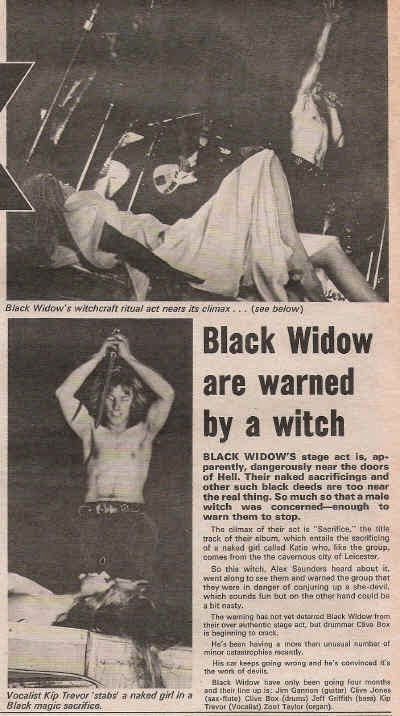 "We had a phone call from Black Widow's manager asking if one of the Witches could take the part of a Goddess/Demon in a stage production performed by the groups and the lead singer. The girl who had been performing with the group had become hysterical and no longer willing to take on the roll now believing it black magic.
Nikki volunteered. Annoyingly Nikki backed out and Alex volunteered me. I had half an hour to rehearse before the press arrived.
Through my friendship with the 'Black Widow' group I met many groups of the day including 'Black Sabbath'. I remained friends with 'Black widow until recently, alas time has taken its toll. Mx." Maxine Sanders. 2018.