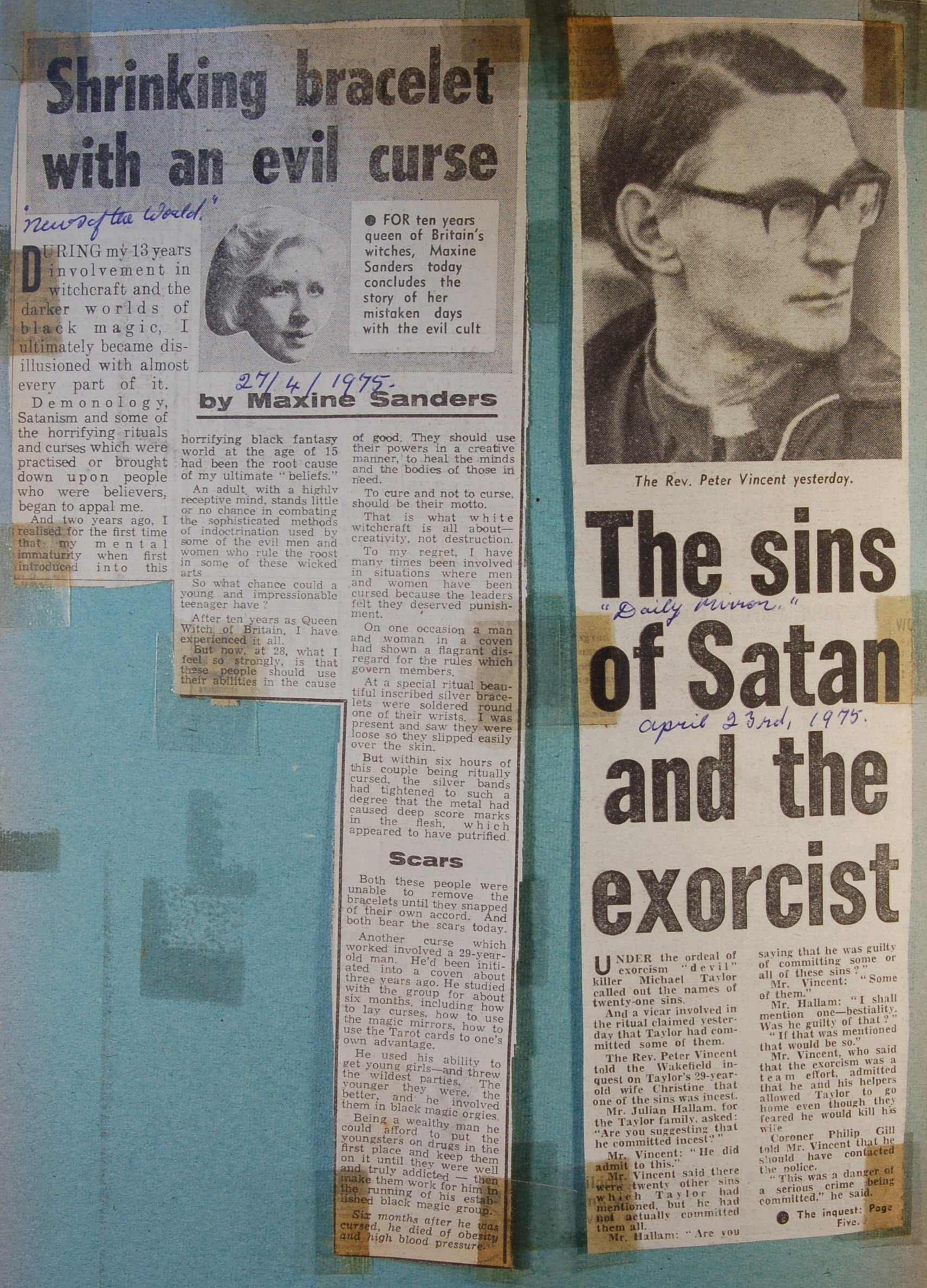 "It was a series of interviews with The News of the World who had treated us in an appalling way over the years so when they came up with the idea of doing a series, the temptation was too much for a young woman still smarting from their outrageous lies about Alex and me and revenge was sweet. Most of the interviews were exaggerated and went from page 2/3 to next to last. It bothered me little as I sat on a beach in Crete.
Years later when the paper folded there were many in the Craft who thought the working to bring it down had taken too long, We partied anyway.
M x". Maxine Sanders. 2018.